Introducing Orderly, your virtual personal manager/secretary designed to help you effortlessly stay on top of your daily schedules and tasks. As the saying goes,
Either you run the day or day runs you!
To take charge of your day, Orderly organizes every aspect of your professional and personal life, providing you with an up-to-date to-do list of tasks, and ensuring you're on track every day, every moment.
In today's digital age, most organizations and transactions have transitioned to a digital format, minimizing the need for physical artifacts. With the abundance of user-friendly digital tools and apps available, many processes can be automated and easily managed on your computing devices. That's why it makes perfect sense to handle these tasks independently rather than hiring a personal manager. What you truly need is a comprehensive and robust system to organize your work and materials efficiently. Orderly is precisely designed to help you achieve that.
Orderly follows the 1-9-90 principle of task focus, striking the right balance between reflecti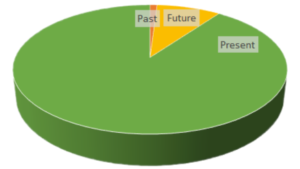 ng on the past, planning for the future, and working in the present. Furthermore, Orderly ensures you stay on track with your rituals, allowing you to reap the compounding benefits of consistently doing the right things.
The beauty of Orderly is that it doesn't require you to invest in expensive licensed software. Instead, it leverages commonly available tools and encourages you to cultivate good habits. It relieves you of the burden of remembering your work, freeing up your mental space for more important matters.
I refer to Orderly as a GTD++ system, as it expertly applies and extends the timeless principles of Getting Things Done (GTD), transforming itself into a fully digital and user-friendly design.
Are you ready to implement Orderly and experience its benefits for yourself? Learn more about Orderly and its features here.